Pre-CMC Amsterdam
Dear MessFam, we invite you to join us in Amsterdam from the 27th to the 29th of May for a crazy weekend prior to the ECMC 2022.
What to expect?

Friday we open the weekend with an alleycat, afterwards a dinner, gold sprint and chistole! in one of our favorite underground spaces in town. Afterwards we move to the magical ADM to wind down and sleep.

Saturday we start the day with breakfast, to prepare for the anti tourist- tourist groupride through open air museum Amsterdam, followed by a bigger alleycat. Afterwards we will have dinner at the ADM to get ready for the Big Party!!.! Chistole!
Sunday after breakfast we will make a tour through Amsterdam again with side events taking place at some of our most favourite or stupid places in town. When we return we will have some more side events (t.b.a.) happening on the ADM terrain.

Housing…

We have indoor space for 50 people on the magical ADM terrain and are working on arranging more space in the neighbourhood.. (t.b.a.)
GROUP RIDE AMSTERDAM TO BREMEN
After breakfast on Monday morning, we will depart on your 4day adventure to Bremen. First we cycle along the IJsselmeer to take a magic boat trip, ending the day at a friendly camping set on a Frisian lake Day two we head towards our northern colleagues to be hosted by the city of Groningen. On the third day we cross the border heading into Germany to be welcomed to in Oldenburg The opening day of ECMC we make the last sprint to Bremen. w00p w00p!

Damage…

Pre-event: 40,- euro (including breakfast, dinner, housing, access to the party and some extras). Group ride Amsterdam to Bremen: 40,- euro (including boat trip and housing)
Anything else?All food will be vegan, and we do our absolute best to make sure you have a safe, amazing and gezellig time! Chistole!
Please email us for any questions: pre.ecmc@gmail.com Check our Facebook (Pre-ECMC Amsterdam)or Instagram (@pre_ecmc2022) for any updates
See you soon! Rubber side down!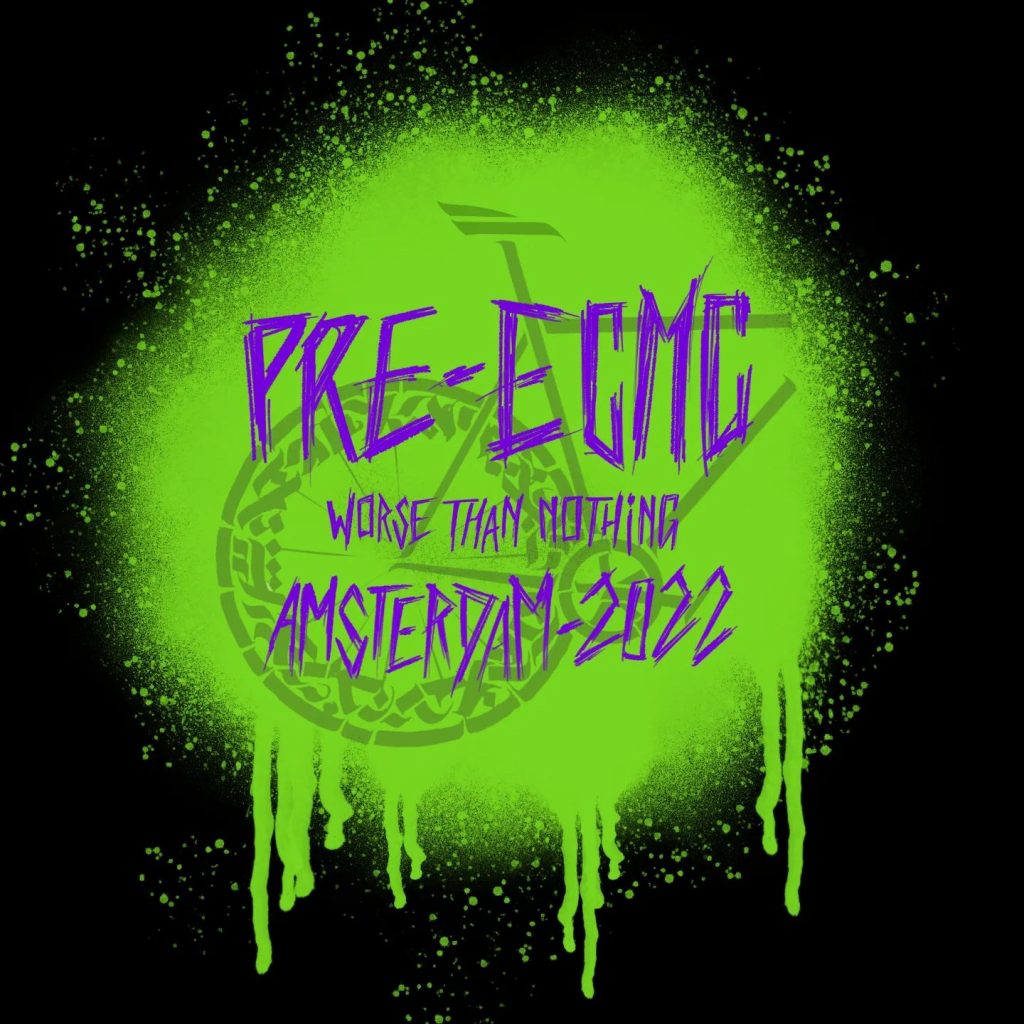 Instagram: @pre_ecmc2022
Register here!